UK E-Scooter Potential
Originally gaining recognition for their success in the likes of San Francisco, Barcelona, and Paris, electric scooters have become a common sight in the UK, especially in major cities such as London.
Whilst they can be purchased from a wide variety of online retailers, they are also more frequently becoming available in cycle stores across the UK who have been quick to jump on the fast-growing market.

The Benefits of E-Scooters
The benefits of e-scooters are plentiful. With the vast majority of people trying to go green, e-scooters are the perfect answer to leaving a low carbon footprint. Encouraging the commuter to opt for these over driving would massively decrease congestion in busy areas resulting in cleaner air and less pollution.
In addition to their eco advantages, they're also incredibly practical. Most e-scooters on the market are lightweight, foldable, and can go over 15km on a single charge.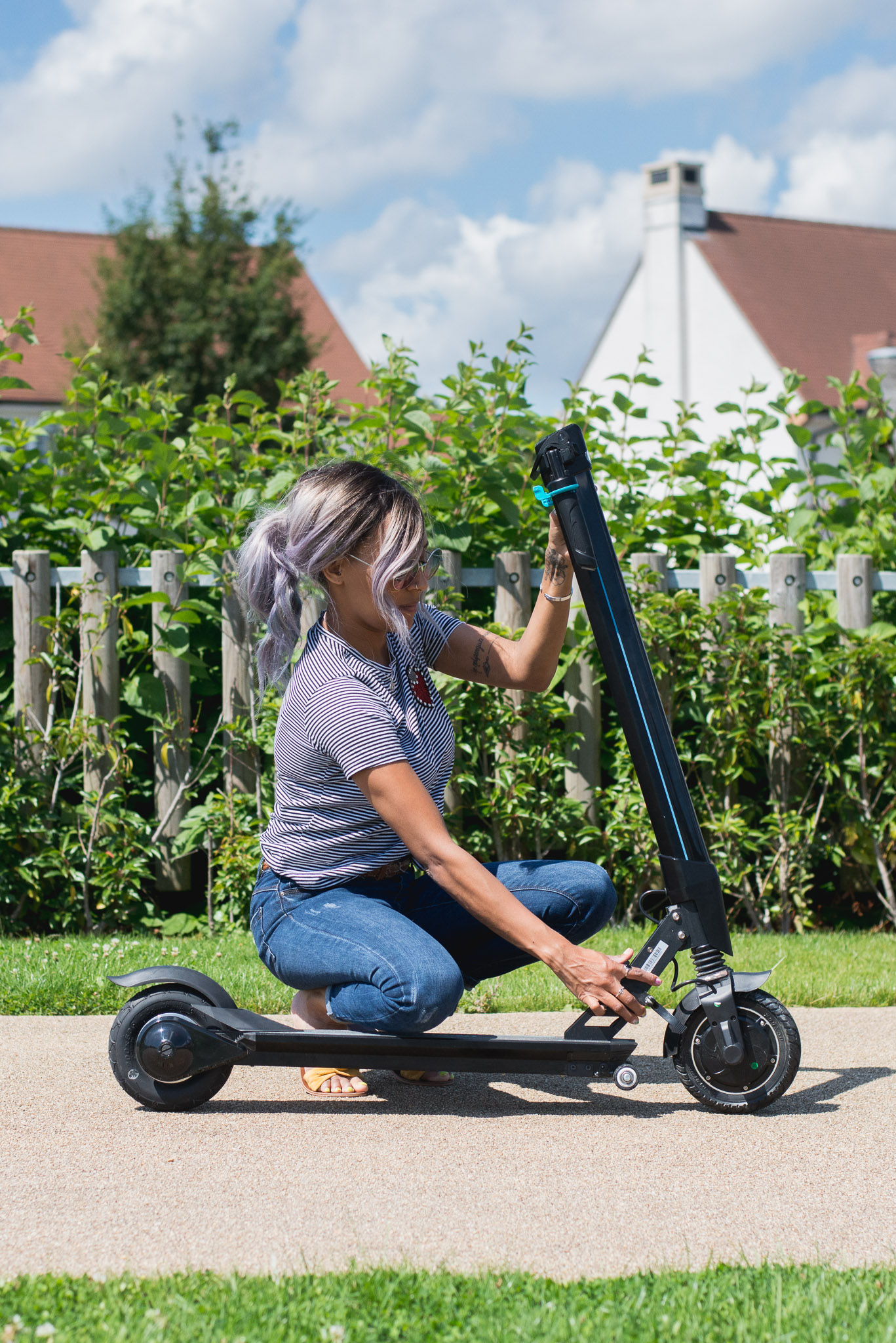 Current UK Law
Whilst perfectly legal to both own and sell, e-scooters are currently only legal to ride on private land with the land owner's permission in the UK. Right now the government is facing more pressure than ever by the media and UK public to re-structure the laws around e-scooters and how they are used in the UK, taking after countries such as Germany – one of the most recent adopters of e-scooters.
Opportunity for Growth
We believe electric scooters will be made legal this year for a number of reasons including:
Their ease of use
Pressure from the public and Media
Ecological benefits
With their legality looking imminent, the opportunities surrounding E-scooters look vast. Once legal, we believe more consumers will be looking for premium and unique designs due to the wider demographic this market now targets.
We expect large cities such as London, where the commute can be difficult, to come with the largest potential for growth in the E-scooter market.
Modus Brands- The Distributor of Choice
Here at Modus Brands, we pride ourselves on being industry experts and boast a wider range of e-scooters than any other UK distributor. Not only do we supply some of the most popular brand names in the UK for e-scooters such as Xiaomi and Segway, but we also work with upcoming brands such as InMotion who have gone from strength to strength in the last year.
If you too can see the potential these scooters can offer today, then please do get in touch– whether it's to open an account or to find out more about the brands themselves, we'd be more than happy to assist.
Our Latest Articles
Array