Working with our partners and brands
Here at Modus Brands, we understand the importance of having a retail storefront. In some cases is just as important as having an online platform for sales, it's not only giving the customer a more human point of contact but also a great way to advertise new brands and products to shoppers.
We've been working hard with brands such as DJI, Insta360, PolarPro and our key accounts to help create in-store experiences that help promote brand growth and convey the message each brand would like to get across.
In fact, research done by the ONS (Office for National Statistics) shows that only 21.3% of retail sales are done online, highlighting the importance of the traditional high-street store.
The retail experience
One brand that we have focused heavily on is DJI – The world-leading manufacturer of commercial unmanned aerial vehicles. They're a premium brand where the in-store experience is vital to push sales and help aid the customer's decision-making process. We're proud to be able to offer these displays at no cost to any retail store wanting to get the best out of the brands.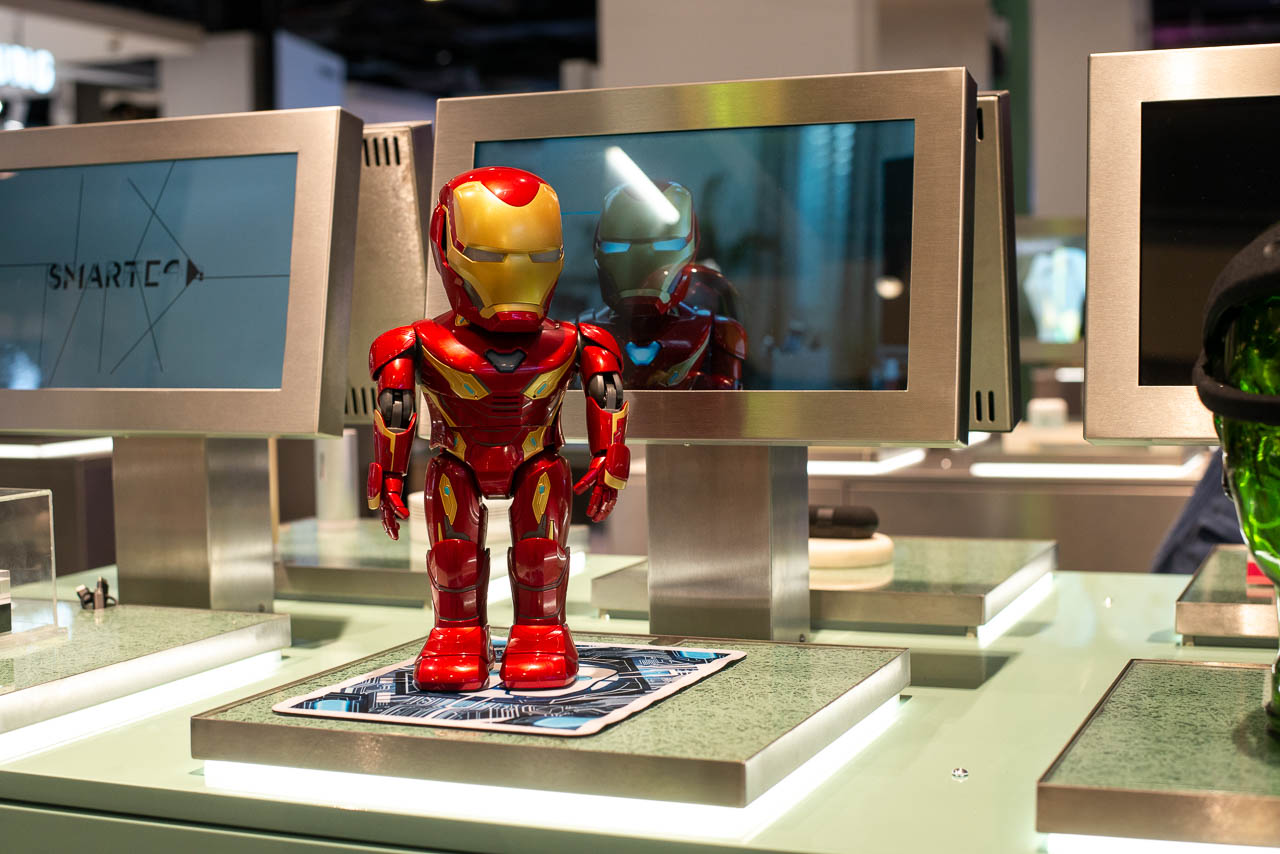 The stands are designed in a way where customers can see, touch and feel the products before making the purchasing decision. A report by eCommerce specialists, PushOn suggests that 45% of the survey participants said that they need to feel reassured about the product they are purchasing before committing to it. This is why we have seen bespoke installs with everything ranging from VR experiences to flight cages included with the DJI point of sales.

This is not forgetting that having staff that are knowledgeable about the product, plays a massive role, something we help all our accounts with.
The importance of training
With such a large range of products in all the various categories, it's important that sales teams have the knowledge to help guide consumers in making the correct purchase. To help with this, Modus Brands offers training to Store/eCommerce teams as well as any B2B and education channel staff to all our partners, for all our brands. 
We also like to ensure that our partners are kept up to date with all the new products coming from our brands, we often do this by hosting private launch events that allow retailers to get hands-on new releases before they officially launch. We recently hosted the Insta360 One R launch event for the Insta360, you can read about it here.

Industry Events
We're proud to represent all of our brands and we often work with partnering accounts to help with these events, may it be open days or large shows like The Photography Show. Through our strong connections, we have been able to offer consumer hands-on training sessions on high-end products such as the Ronin 2 as well as providing trained staff to help at shows and provide demonstrations of products.

Leaders in technology
We spend our time finding new and innovative brands so you don't have too, from DJI drones and gimbals to electric transport and smart home products – we have it covered. If you're a retailer that is looking to unlock the Modus potential then get in touch – we'd love to hear from you.

Our Latest Articles
Array