Our products are not industry-specific, but technology-lead. We distribute a variety of leading technology brands such as drones, cameras, gadgets and filters.
Pro Video
Thanks to a combined experience of over 35 years, Modus Brands has quickly become a key distribution partner for professional video solutions from selected brands in the UK. Modus distribute DJI's Hollywood-grade drones and stabilisers, Insta360's highresolution 360° cameras, LED lights from Came-TV and more.
Learn more about Pro Video
Active camera stabilisers
CINEMA-GRADE VIDEO DRONES
UHD 360° STILL/VIDEO CAMERAS
PORTABLE LED LIGHTING
INDUSTRIAL AERIAL PLATFORMS
FLEXIBLE STUDIO LIGHTING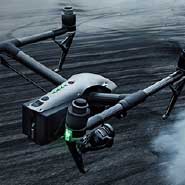 DRONES AND QUADCOPTERS
With over a decade's experience importing cutting-edge drones and their supporting accessories, Modus Brands can supply high-quality aircraft with a variety of specifications at short lead times. These range from large professional aerial video / photo platforms from industry leaders such as DJI to hobby-quadcopters for home use consumers from the likes of Hubsan and Parrot.
PROSUMER VIDEO PLATFORMS
COMPACT FOLDING DRONES
FPV RACING QUADCOPTERS
DRONES FOR BACKPACKERS
SMARTPHONE STABILISERS
CHILDRENS TOYS
E-Mobility & Transport
Servicing the rising demand for personal electric transport products, Modus Brands now distribute final-mile solutions to retailers in the UK. Product lines include electric scooters from Xiaomi and Ninebot, e-bikes from InMotion and electric unicycles from Kingsong and Gotway
Learn more about E-Mobility & Transport
ELECTRIC FOLDING SCOOTERS
E-BIKES
ELECTRIC UNICYCLES
BALANCE BOARDS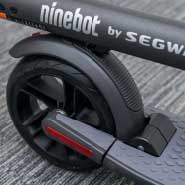 SMART TECHNOLOGY
Leveraging our relationship with technology innovators worldwide, Modus Brands now offer smart technology products for home and beyond. These include but are not limited to intelligent power banks from Omnicharge, robot vacuums and smart lightbulbs from Xiaomi and graphics tablets from XP-Pen.
SMART LIGHTBULBS
INTELLIGENT POWER BANKS
ROBOT VACUUM
GRAPHIC TABLETS