Since pioneering bespoke filters for prosumer drones, PolarPro continue to pursue the peak of image quality with their photo and video accessories.
Polar Pro are a US-based camera and drone accessories company. They required a partner with local knowledge for locating retailers best suited for adding value to their brand. We introduced Polar Pro to our network of retailers and saw instant results.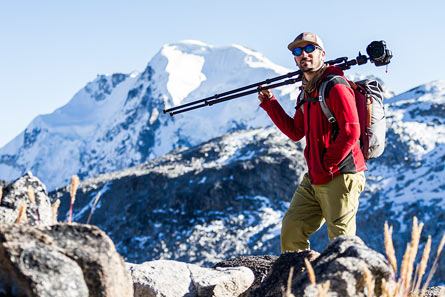 PolarPro Principles
Whilst relatively young, PolarPro have grown rapidly over the past 5 years. An established name in GoPro action camera filters, they became one of the first manufacturers to offer bespoke filters for DJI drones.
Their pairing of high-quality products with contemporary, inspirational marketing has seen them shake up the market, resulting in considerable sales volume in the US. This backed with lifetime warranties and extended return periods, give peace-of-mind to new customers.
Expanding and Innovating
Having built a brand that already enjoys great customer loyalty, Polarpro have chosen to expand their reach with innovative solutions suited to customers outside of the original 'action-sports' core.
This can be seen in the product line aimed at more traditional professional photographers. Their QuartzLine filters leverage their experience with mobile optics, providing UV, neutral density and polarising filters in a selection of sizes suitable for large diameter DSLR lenses. Combined with step up rings and bespoke filter cases, this collection is proving popular with nature and sports photographers alike.
Beyond optics, they continue to expand their range of complimentary accessories. Grips and handles expand the potential of drones for use in ground-based filming, landing gear extensions allow craft to be used in rougher terrain whilst protective covers and storage cases safeguard equipment in all conditions.
Branching out into software, PolarPro offer lighting effects packs and look-up-tables compatible with popular video editing suites. In particular, their selection of LUT packs have sold successfully across Amazon and other online portals.
International Influence
PolarPro produce fantastic marketing material, slick videos and photographs are paired with articles on their 'Venture' blog from leading outdoors video and photography experts. Images captured provide unique insights of locations in some of the most inaccessible areas on the planet.
The media produced by these PolarPro ambassadors resonates with potential customers, whom align themselves with the companies mantra 'Designed by adventure for adventure'. Besides extensively testing and proving the product performance in hostile environments, they produce incredible inspirational media capturing the imagination of potential customers. In addition to reinforcing the brand message, these articles increase confidence in the quality of PolarPro products.
Alongside detailed brand guidelines, these high production value assets are available to resellers for their own marketing purposes.
Exclusive Polarpro Distribution
Securing exclusive distribution rights for the UK market, Modus Brands have successfully placed PolarPro in many of the largest photography stores across the country. Alongside this, high volume sales followed the product debut on the Amazon vendor platform.
As the product variation increases, introduction to the wider consumer electronics market including the high-street and e-tailers within that sector will be the natural progression.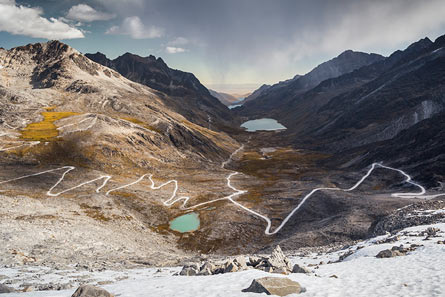 Invested in Image quality
Modus Brands are committed to pairing quality imaging products to successful vendors. In the case of PolarPro, sales in our region grew by over 1000% in comparison to their previous channels, eliminating any concerns that were had regarding the brands reputation in our territory. Polar Pro's plans for growth align with ours and we're very excited to support future launches across category.
Modus Brands has steadily increased our growth in the UK, far exceeding our previous abilities in the region. Easy to say working with them has been a pleasure.