Our relationship with DJI continues to flourish as we assist their worldwide expansion through a variety of channels.
From distributing the first Phantom drone, our association with DJI has gone from strength to strength. We were a core companion, moving fast to facilitate rapid growth in the UK and continue to assist their plans for expansion in europe.
Historical Partnership
DJI selected Modus whilst looking for a capable UK-based partner that could offer entry to suitable retailers; A distributor that had the infrastructure to support strong growth in a new dynamic product category.
With a background in distributing consumer aerial rigs, our staff were familiar with the sector yet looking to adopt upcoming technically superior craft, such as the solutions coming out of Shenzhen.
Securing a position as one of the first distributors of the Phantom model line, Modus have stocked every consumer and professional airframe
As DJI brought their technology back down to earth with professional-grade video stabilisation products, Modus nurtured relationships with retailers, entering the relatively young UK market for these broadcast-grade systems. This venture continued, with Modus Brands becoming one of the earliest enterprise program partners in europe.
This relationship has culminated with our top-tier distributor status, providing direct access to DJI staff, providing insights and awareness few competitors share.
International Reach
Our Chinese offices play a key role in our business operation, from liaising with vendors through to getting insights into new product releases. Tracking rising technological trends ensures complementary product lines are identified and integrated early into our offering.
On top of this our understanding of western markets allows us to assist eastern manufacturers, refining their approaches in producing for an international audience.
Our teams experience ensures supply performance targets are met through national holidays and climate variation. We are an international business with local knowledge.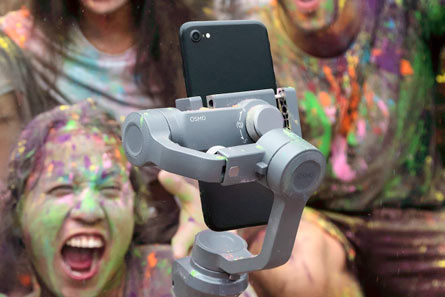 Proven Logistics
Modus work through concise sales plans that enable our vendors and retailers to accurately forecast and plan their sales strategies for the year. In the fast-moving world of tech, we have had to ensure our sales plans are future-proofed yet adaptable; Our dynamic strategy allowing us to respond to forks along the road.
Our network of trusted international couriers enable us to meet demand throughout the year, allowing us to provide the assurances our retailers seek and meet their seasonal surges in demand.
Sales Support and Assistance
DJI's products are on the cutting-edge of technology thus ensuring our retailers have the backing they need is paramount. Hands-on experience of the latest hardware helps familiarise and educate store and support staff alike.
Alongside this training we ensure our customers have the supporting materials they require. This includes digital assets in the form of documentation, lifestyle imagery and video showcase, to the more traditional print media of posters, leaflets and catalogues.
Backed-up with training, support and industry knowledge, the DJI brand has gained positive momentum, and retailers have the confidence to offer the brand to their customers.
Modus Brands - Distributors of Choice
Use of DJI powered hardware in both commercial and consumer grade products continues to grow as their technologies appear in more and more devices. From hand-held mobile phone stabilisers to infrared aerial firefighting drones, the variety of application of their scientific know-how shows little sign of slowing down; We will be there to forge the relationships required to match them to markets.
Modus Brands are proud of their successful partnership with DJI. Sharing its ethos of 'The future of possible' we look forward to what can be achieved together.
We feel that the true success of most brands is down to a number of different factors including product, branding and supply chain. We operate quickly and efficiently and are the 'distributor-of-choice' for a number of retailers.
Modus has been fundamental to our success and leading position in the UK market.