Insta360's technologies have lowered the economic barriers for entry, allowing consumers and professionals alike to produce incredible interactive 360° video and photos.
Following the successes of their Nano smartphone accessory cameras, Insta360 continue to streak-ahead with their 360° video and imaging products.
A continuing partnership
Insta360 are the market leaders in 360° cameras. Having plans for worldwide growth, they needed a suitable distribution plan to match their companies sales strategies. The past decade has seen demand for 360° cameras steadily increase and Modus brands have focused on forging new relationships, with the view to educate retailers and end users regarding the potential of 360 cameras.
Working with Insta360 from the outset, we created a strategy that would give Insta360 exposure via our trusted retailer partner program, expanding their customer reach significantly. Modus Brands stock the full range of their products, ensuring any purchase at bulk wholesale quantities can be catered for.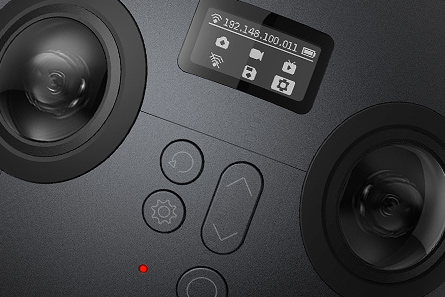 Pro-line Sole distributor
Insta360's professional camera line is capable of capturing 6 simultaneous data feeds, processing it and outputting its UHD+, 3D video feed, in real time. Thus they were eager to work with a distributor not only familiar with 360 imaging but highly proficient in dealing with the technical challenges such a complex system can create. As such Modus Brands were proud to be selected as the sole distributor of the Insta360 pro and its supporting accessories to the UK market.
Working with retailers to educate customers
Modus Brands go beyond just distributing products, our teams working with your marketing department, contributing media and expertise to enhance our offering. Through videos, social media and marketing techniques we ensure that the technology and capabilities of products are conveyed with customers in a format complementary to your business communications.
On-Site Hands-On Training
Modus recognise the importance of product education in what is still a relatively young category. Our staff are available for in-store hands-on training of the new imaging products, walking teams through the capabilities and highlights only available on Insta360 devices. This is especially advantageous with the more complex professional cameras, developing employee knowledge with one-on-one instruction.
Retail concessions
Beyond this training, Modus has provided bespoke retail concessions targeting product awareness and pushing sales at a higher level. These solutions integrate with vendors existing stores and educate potential customers in both the capabilities and compatibilities of the products with their smartphones.
Insta360 branded booths are a fantastic tool when it comes to demonstrating the accessibility of 360 imaging to the public and the market potential for the Insta360 One is huge considering that in today's world, the use of mobile cameras for taking photos and recording video is so widespread.
The future of 360° Imaging
Modus Brands are proud to have partnered with Insta360, a company that has proved its superior technological excellence in a highly competitive sector. Their recently revised camera attachments for iPhone and Android handsets offer unrivalled accessibility into the world of 360° video and imaging.
Meanwhile the Insta360 Pro model features the portable power and performance required for 120 frame-per-second slow-motion recording across 6 lenses. Modus are confident that Insta360 will continue to innovate, furthering both the quality and level of immersive 360° video.
Distribution specialists for 360° Imaging
With years of experience filtering the best hardware and software solutions, Modus brands are uniquely placed as experts in the distribution of 360° imaging. Fluent in the technology, you can be confident dealing with Modus Brands, distribution specialist for the 360° sector, dedicated to providing hardware for both professionals and amateurs alike.
Modus has been fundamental in the roll out of our new range of 360° cameras. They have the scope to handle both low and high-value products.